L'instant Spa is your beauty and well-being centre in Nice. Come and enjoy our many facial treatments, adapted for every need and desire you might have.
Quality treatments for a radiant face for 1, 2 or…3 people !
L'instant Spa, your relaxation and beauty treatment centre in Nice, enhances and revitalises your face and skin through a range of special treatments:
Treatments: cleansing, purifying, moisturising… from € 45 Solo*/ €90 Duet*
These facial treatments are designed to purify, cleanse, moisturise… your skin in order to give you a dazzling complexion and make you look radiant.
Fundamentals: three 60 minutes care at the choise : €75 Solo / €150 Duet
Marine Source Ritual: intense moisturisation (with or without steam)
Fresh Purity Ritual: regulates excess sebum, eliminates impurities (with steam)
Thalgomen Ocean treatment: specially designed for men (with or without steam)
Anti-Aging treatments for Him or Her
Restore the firmness and natural elasticity of your skin:
Hyalu-Procollagen: smooths the skin and fills more defined wrinkles – 60 min: € 85 Solo*/€170 Duet*
Silicium Lift: smooths, fills and lifts the whole face – 1h15: € 95 Solo*/€ 190 Duet*
"Ultimate Exception" Excellence: complete youthfulness treatment. Fills, smooths and firms up. Skin visibly younger with the Energy Lift technique – 1h30: € 125 Solo* / € 250 Duet* 
Anti-bag and dark circles and anti-wrinkle treatments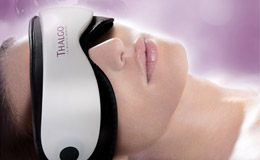 The area around the eyes is where your level of well-being is most revealed. L'instant Spa offers extra-special treatments to protect the eye area and mask signs of stress, tiredness and age:
EYE Expert 30 min : € 43 Solo* / € 86 Duet*
EYE Touch' Face : during a facial treatment: € 20 Solo*/ € 40 Duet*
EYE Touch' Body : during a body treatment: € 28 Solo*/€ 56 Duet*
A radiant face for your wedding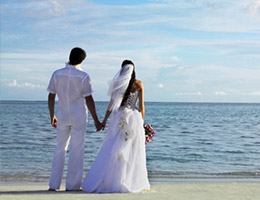 You must of course be at your most beautiful on your wedding day! Our services are tailored to your requests in order to maximally enhance bride, groom and maids of honour:
FOR HER: tanning, facial treatment, hair removal, manicures and pedicures, make up…
FOR HIM: tanning, facial treatment, hair removal…
FOR BOTH: body sculpting, facial treatments…
Maids of honour and best men…
Enjoy a special experience at L'instant Spa: make yourself beautiful and relax at the same time! * promotions are not combinable with our loyalty card
L'instant Spa Well-Being – Aesthetic – Tanning 04 93 92 51 08
* Solo : care or massage for a person. Duet : care or massage made at the same time in the same cabin with 2 practitioners.
There is no requirement to take identical care or massages. For example, you can choose to make in Duet a Californian massage and a Deep Tissue massage, or a massage for the one and the facial skincare for the other one. To know the rate you just have add prices of corresponding "Solo". It's better to select care of equivalent duration for a better relaxation.
It is also possible to make care to 3 people in the same cabin. The price is then the one of the "Solo" multiplied by 3.