M CEUTIC
Offer face treatment
M CEUTIC 55′ – €110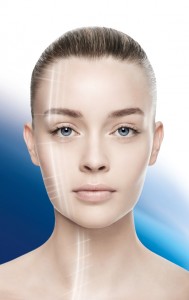 Medically inspired professional cosmetic first aid to certified Mesolift Marin, created in a pioneering spirit with core values:
Offering major innovations breaking away from traditional cosmetics
Guaranteeing unusual professional effectiveness, medically tested and measured
Providing a high standard cosmetic treatment capable of real action
RÉNOVATION RADICALE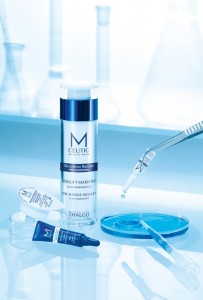 Skin is a fragile ecosystem where blemishes and irregularities on the surface reveal an unbalance, affecting skin quality:
Even skin tone
Skin texture
Thickness of skin
Moisture barrier film : seborrhoea and dilation of pores
Recurrent or one-off blemishes
Partially elevated abnormalities
Scar spots
Post-acne marks
Deep resistant marks
Rénovation Radicale is the first corrective solution, medically inspired, to target generative causes of blemishes and abnormalities, to restore a perfect skin quality.
A unique formula for high performance & efficacy
Formulas developed jointly with a scientific committee of 4 distinguished French dermatologists.
A reinforced exclusive NEO-SKIN certificate in the centre of different treatments by the presence of:
Mesolift Marin
highly performing dermatological ingredients Well-known and present in the heart of several topical preparations
new generation ingredients from advances in scientific research, with specific actions and targeted.
 BEAUTY

THERAPY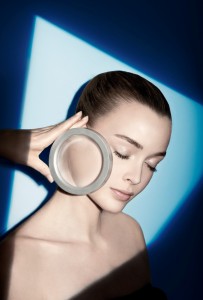 RÉNOVATION RADICALE TREATMENT
A highly effective protocol where results are visible after the first treatment
A custom made treatment after a deep diagnosis
A combination of medical techniques
A range of professional products especially developed to maximise results
Optimal care programs associated to Instrumental Cosmetic
Only one objective
RESTORE AN IDEAL SKIN QUALITY
PROVEN RESULTS
A REMARKABLE PROGRAMME OF STUDIES
28 clinical evaluations
320 volunteers chosen for the damaged quality of their skin
In vitro tests
Tolerance tests
Tests of use in real conditions
Bio-metrological clinical measures
Tests that it is not a comedogenic product
Dermatological controlled evaluation of the protocol of treatment
( real conditions – clinical measures)
RÉNOVATION RADICALE CURE
Clinical bio-metrological measures have shown that:
After 3 treatments, there is a significant improvement of skin texture (9 per cent)
after 6 treatments, there is a significant improvement of skin roughness of 14.9 per cent
The Dermatologist concluded from this a significant improvement of elevated skin + a significant smoothening of acne scars
There was no intolerant reaction noted. The dertamatologist concludes a good tolerance of the full institute treatment

Volunteer with light abnormalities                                  Results after 1 treatment

Volunteer with deep abnormalities                     Results after 6 treatments
VISIBLE RESULTS
AFTER THE FIRST TREATMENT
After 1 treatment, the skin is smoother and the skin's texture is refined: 94 per cent
After 3 treatments, 100 per cent of people are convinced:
100 per cent improved skin quality
100 per cent marks faded
100 per cent refined skin tecture
100 per cent clear and radiant complexion
After a cure:
100 per cent True sensation of effectiveness on skin quality
Certified by a Medical Dermatologist