To lift sagging skin
Offrez un soin du visage
Silicium Lift – 95€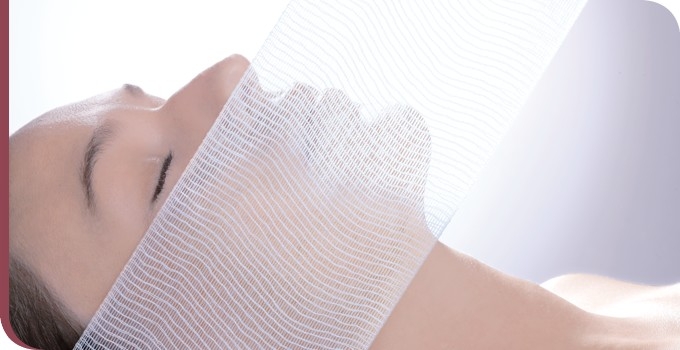 For men and women who want to SMOOTH their whole face, FILL OUT deep wrinkles and LIFT the oval of the face and the neck. This professional treatment has been designed to make your skin firmer and more elastic again, all while filling out pronounced wrinkles. You'll look 5 years younger after the first treatment*. Your complexion will be ultra-radiant, the oval of your face will look as if it has been tightened and your wrinkles will be less pronounced.
100% Satisfaction: 100% des clientes trouvent leur visage rajeuni, leur peau comme liftée**. 83% voient leurs rides comblées**.
Duration: 75 minutes
During the treatment:
Make up removal milk + lotion
Specific exfoliation of the face with resurfacing cream
Invigorating sea sprays
Application of silicone extracts on the oval of the face and neck and of hyaluronic tracer at the heart of the wrinkles
Specific anti-aging massage: Silicone Dermastim'
Application of a double mask: a layer of collagen on the skin of the face and Cryo-sculpting mask on the oval of the face and the neck
Application of the silicone cream
* Average obtained by people who received the treatment
** Test carried out on 5 people aged between 25 and 54 years, results verified by a panel of 16 beauticians.