The Ritual: "Prodige des Océans"
The Ritual "Prodige des Océans" was created from the discovery that marine nutrients have a highly regenerative power on the skin's core youth proteins.
It took five years of fundamental research by THALGO researchers to choose 3 active sources which have a high concentration of marine nutrients and to demonstrate their remarkable youth regenerating powers.
Of these 3 active sources, THALGO extracted and shaped an exclusive active complex: MARINE REGENERATIVE INTELLIGENCE, a concentrated durability of 63 marine nutrients for a proven correction on Wrinkles, Firmness, Dryness, Complexion and Spots.
The Ritual "Prodige des Océans" Facial & Body is a Supreme care experience where innovation and technology go hand in hand with luxury and emotion.
INNOVATION AND TECHNOLOGY as professional products are combined with 7 of THALGO's exclusive modelling techniques, including the Kobido-inspired Signature Massage which regenerates and reactivates your general youth.
LUXURY AND EMOTION as the attention to detail, the perfection of the gesture, the personalisation of care, and the specific manoeuvers which help to release any tension all come together to provide a deep relaxation and an intense release.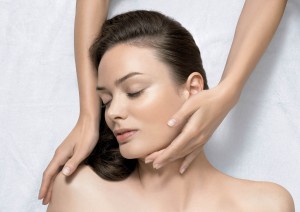 Ritual Facial: Ultimate regeneration for your general youth: 155€ Solo * / 310€ Duo *
Ritual Facial and Body: Ultimate regeneration for your general youth and a deep relaxation: 220€ Solo * / 440€ Duo *