Come and enjoy some special moments in our L'instant Spa UV tanning and dental whitening centre in Nice. We guarantee golden skin and dazzling teeth!
To prepare your skin for summer sun,
To have a perfect complexion for a wedding or a party, maintain a good colour the whole year through, or top-up on vitamin D…it is for these reasons (and plenty of others…) that we provide you with 2 tanning booths with different strengths to suit any skin type, and all necessary comforts (make up remover, moisturizer…) in our beauty treatment centre in Nice.
For the optimum tanning session, choose your machine: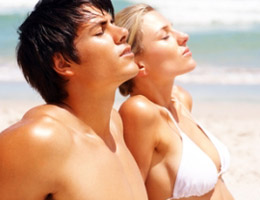 Standing, high pressure for a fast tanning
Laying down, combination of low and high pressure
We advise you and take care of protecting your skin. First of all, our qualified and certified beauticians will carry out a solar test in order to determine your skin's prototype and to understand your expectations.
Take advantage of our sound advice on the 'solarium' that suits you best in our UV Centre in Nice. We ensure your protection with special obligatory glasses, CE standard certified.
Choose your machine and exposure time (in multiples of 5 minutes and according to advice of our specialists)
1.00 € PER MINUTE
Choose your UV tanning session at L'instant Spa in Nice. Our institute offers you a moment of relaxation during which your body delicately bronzes as if it was exposed to the sun naturally but with security.
Tan and unwind thanks to this moment of well-being. Face: 3 high pressure lamps / Body: 40 low pressure tubes
Round trip to the Maldives in 10 minutes! For an instant tanning to achieve the ideal skin before a ceremony or a party… standing and for the whole body: 30 high pressure lamps                                                                       
The L'instant Spa tanning area in Nice is waiting just for you!
Our institute offers UV tanning sessions for the face and body in an intimate and cosy atmosphere, for the beautification of your skin with controlled and effective products. Because your beauty deserves the best treatment and because aesthetics is more than just a profession, L'instant Spa is committed to ensuring that you enjoy a real moment of relaxation and well-being. By choosing L'instant Spa, you will benefit from:
Calming spots
Equipment and advice from professionals
Complete comfort
You can trust L'instant Spa well- being centre in Nice for magnificent tanned skin, which will make it look like you just returned from holiday! Thanks to our treatments, your tanning will beautify your body.
Bleached and dazzling teeth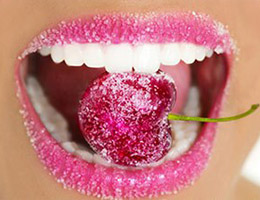 L'instant Spa provides you with its expertise in teeth whitening. Session price: 65 €
Effective cosmetic whitening procedure, painless and free from peroxide
The photochemical reaction is obtained with light-emitting diodes (LEDs)
In 3 x 10 min sessions
Possible to obtain between 2 and 7 shades
For whitened teeth and a beautiful smile, program an appointment at L'instant Spa for a successful dental whitening.
Treat yourself to a moment of well-being and relaxation at L'instant Spa in Nice, with a UV tanning or teeth whitening session. Our talented beauticians enhance both men and women's beauty.
L'instant Spa Well-Being – Aesthetic– Tanning 04 93 92 51 08
* UVA warning: a U.V. radiation tanning equipment can affect the skin and eyes (wearing personal glasses to CE standards is mandatory). These biological effects depend on the nature of the skin and the intensity of radiation and the sensitivity of individuals. Indoor tanning is prohibited under 18.